GUIDE MAKING .pdf FILES WORK AS iBooks!!
1. Download a program called calibre, which can be found
here
(the file is 30 MB)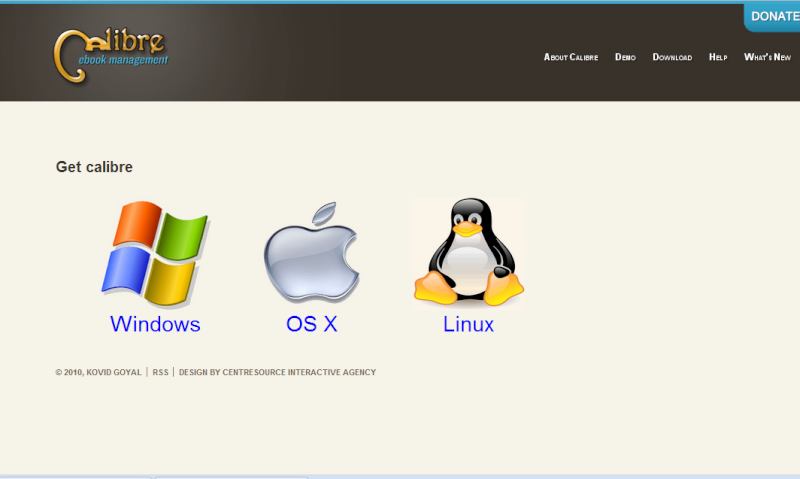 2. Make sure you have given your computer permission to instal calibre. Once it is installed, launch the program.
3. Once the calibre is launched, select a folder you would like your
coverted
books to go. You can do this by clicked the
browse
button/.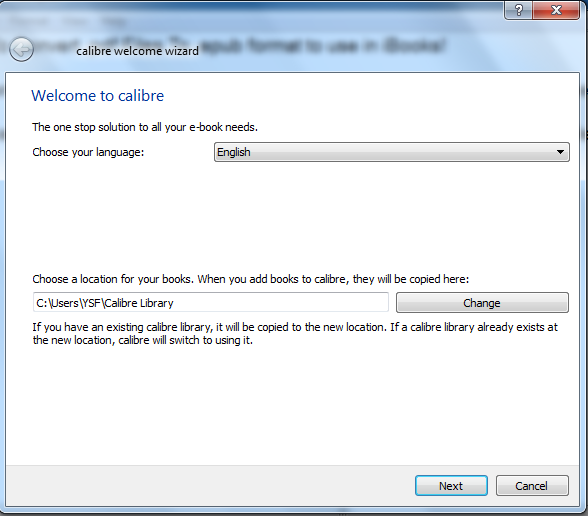 4. Next, to make your book convert to iBooks format, click
Apple
on the list and then
iPhone, iPod, Stanza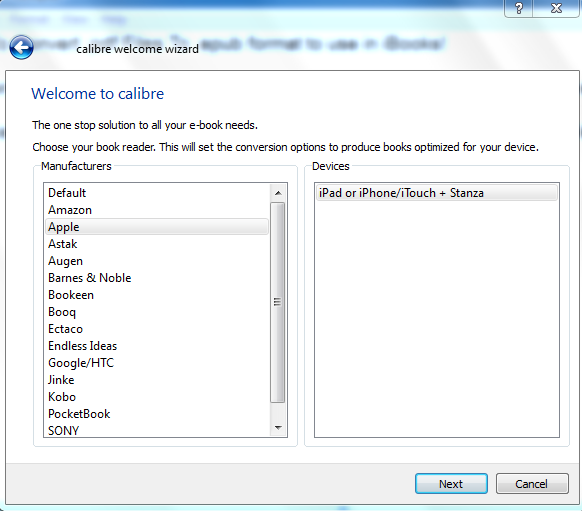 5. To add a book, click on the
Add Books
button at the top right hand corner. Search your computer to find the .pdf file you want.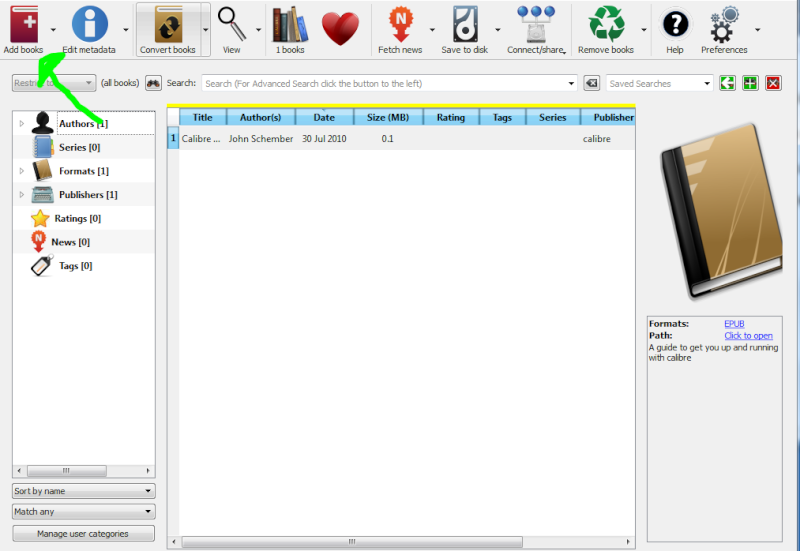 6. Once you have found it, click
Select
.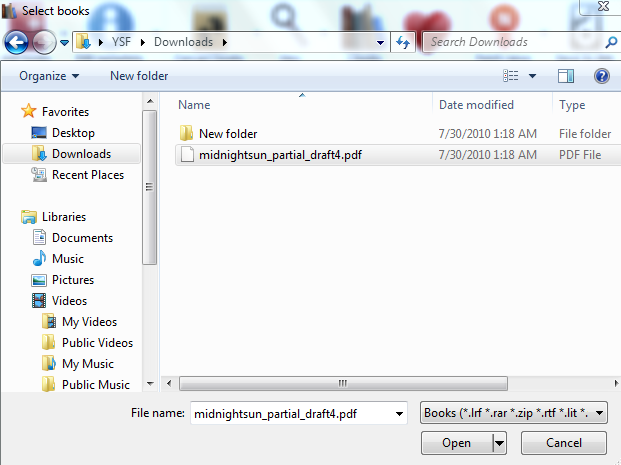 For New Users! **Dont be scared of the word "Metadata", its not a big programming word, it just mean the data of the book (Author, Titles, etc.)**
7. After calibre has finished adding your .pdf file, click
Edit Metadata
.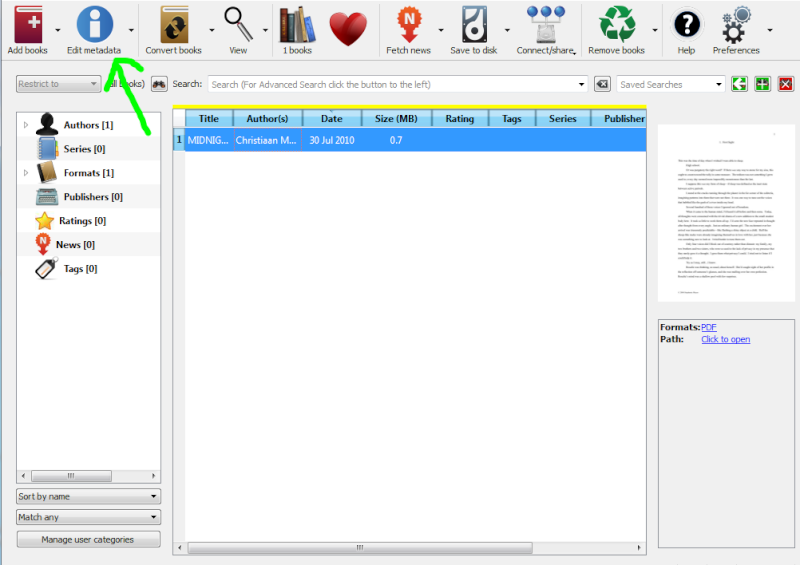 Dont be worried if you get a "Failed To Download Some Metadata" warning, just click "OK" and continue. You can add in the Metadata manually in the next step.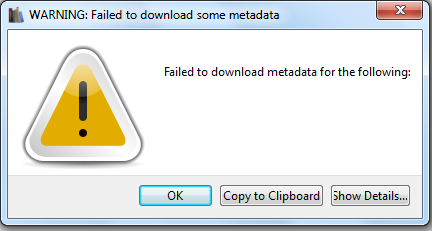 8. Select Your Book, and click
Convert Books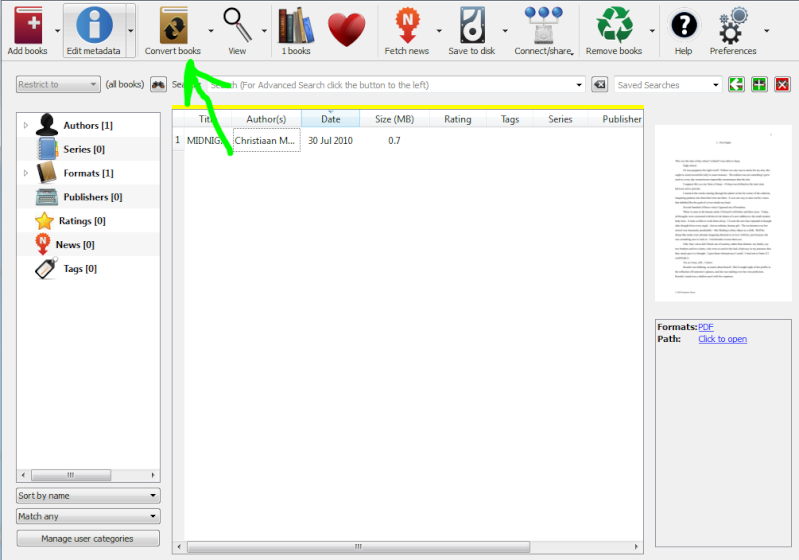 9. Here you can insert your metadata (
green
) when your done, hit "OK". (Note: make your that your output format is "EPUB"
red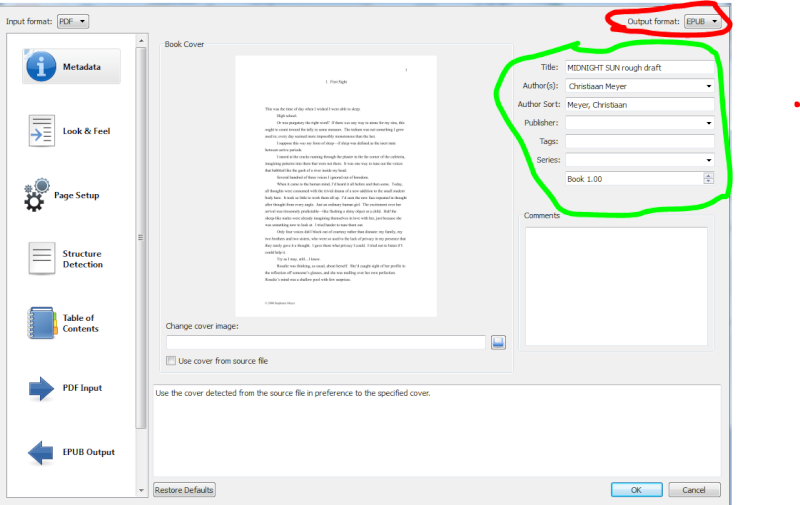 10. Now to go to where you origanaly set your library too (Step 2), your file will now be compatable with iBooks. The Books are listed by Author.
STAY TUNED FOR A iBooks COVER ART GUIDE!